Freedom GPT and Chat GPT: Exploring the Differences and Advantages
In a demo, the chatbot was reportedly shown an image from the Hubble Space Telescope and asked to describe the photo "in painstaking detail". It replied with a four-paragraph description, including an explanation of the ethereal white line that stretched across the photo. As with GPT-3.5, it lacks knowledge about events "that have occurred after the vast majority of its data cuts off" in September 2021. Although image description is arguably its most eye-catching new feature, OpenAI is not releasing that functionality at launch due to fears it could be misused. Since GPT-4 only launched on Tuesday 14th March 2023 and is available to only a portion of the public, it is indeed too early to judge its success.
Chat GPT4, a state-of-the-art language model, has been trained on extensive data, allowing it to comprehend and respond to human language accurately and naturally. This advanced language model will impact the construction industry by providing greater communication and collaboration. To mitigate these risks, businesses must establish robust systems to review and verify the accuracy of GPT-4-generated content before publication or dissemination.
Chat GPT Use Cases
We can all wave goodbye to reading through pages upon pages of text just to find the one thing we need. ChatGPT took the world by storm when it first entered the world wide web in November of 2022. Now, almost 5 months later, GPT-4 has entered the scene, and its capabilities far supercede that of it's predecessor. Open AI said the system's evolution is apparent in its performance on a total of 34 academic and professional exams.
The AI can work with input as long as 25,000 words and is even capable of interacting with web content if you provide the links. It allows users to save their creations and pick up where they left off through a straightforward account system. Unlike a standard chatbot, this platform lets you design an app by inputting info through shareable messages. In other words, the bot will not only respond to your queries but also write an app based on them. Microsoft's AI-powered chatbot started using the model almost immediately after GPT4 launched, and it's free to try out right now. It costs $20 per month, and it is how you get access to GPT-4 LLM primarily.
Integration Capabilities
The field of artificial intelligence (AI) has brought transformations to our lives, work, and communication methods. Among the areas of AI research is natural language processing (NLP), which aims to enable computers to comprehend and generate language that resembles speech. OpenAIs Chat GPT represents a cutting-edge language model that has revolutionized NLP. Through Chat GPT you can produce high-quality text for applications such, as chatbots, content creation, and language translation. As technology advances at an unprecedented pace, artificial intelligence has emerged as a powerful tool for businesses and individuals.
It was the most impressive AI tool for general consumers, so it garnered much attention.
The new OpenAI model in Chat GPT 4 Playground can now process words, photos, and other data that GPT 3 could not handle.
Using your mobile phone camera – scan the code below and download the Kindle app.
The bot is now more precise and accurate in its answers to questions, can describe images in detail, can ace standardised exams, and even has a (slightly) better sense of humour.
AI can help investors make wise choices and maximise earnings, and AI can also assist with price forecasts and trading tactics.
Chat GPT-3 had 3,771 downloads from people worldwide in the first ten days of January 2023.The model was trained on a dataset of over 570GB of text data, making it the largest language model to date. Chat GPT-3 has over 175 billion parameters, enabling it to understand and generate complex text in various languages and contexts. It has been hailed as a breakthrough in natural language processing, and it has the potential to revolutionize the way we interact with machines.
Google customers warned of big change to popular device and fans want a refund
It was the most impressive AI tool for general consumers, so it garnered much attention. Its latest version is the Chat GPT 4 Playground which allows the users to interact with the Artificial Intelligence (AI) tool using natural language. ChatGPT plugins are tools that enable GPT 3.5 or 4.0 models to access up-to-date information, perform computations, and utilize third-party services. Although ChatGPT models are limited to knowledge from 2021, plugins can help access newer information and expand their use cases. Bing Chat, powered by OpenAI's GPT-4 model, offers similar capabilities to ChatGPT's version while providing more up-to-date and relevant information. The widespread usage of chatbots such as ChatGPT has already generated plenty of feedback from cybersecurity experts, but the addition of imagery has prompted fresh concerns.
Such as summarising your to-do list, writing that email you've been putting off, or, updating you on the latest episode of your fave show! From the most technical of tasks to the mundane, it has the power to generate up to 25k words in response and even interpret images in a logical and sophisticated way. The developers and researchers actively work on refining the models' performance, addressing limitations, and incorporating user feedback to enhance their capabilities and reliability. Chat GPT may occasionally provide responses that are plausible but factually incorrect. Due to the vastness of the training data, it may also generate biased or sensitive content.
That's why customers consider Click4Assistance the best live chat provider in the UK. According to the BBC, there are concerns it could take thousands of jobs now done by humans. There are also worries about content, though OpenAI said it spent six months training the model to identify and iron out these issues. As with any new technology, it has the potential to wipe out some industries, and start others. OpenAI will also open its GPT-4 API to developers, letting them implement it in their projects.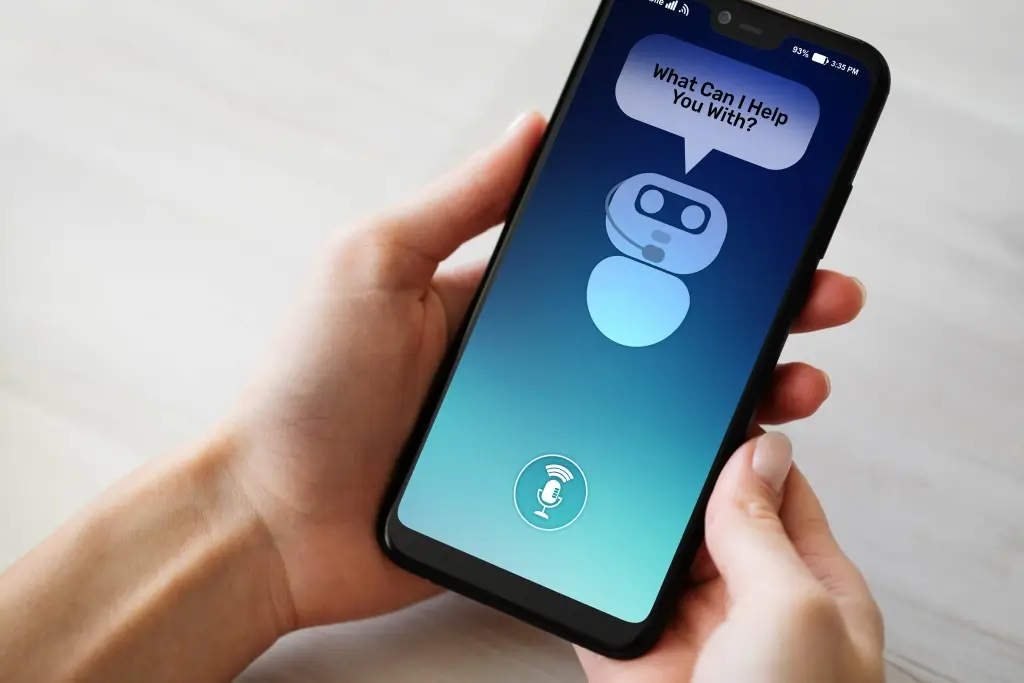 That leads us to the ChatGPT launch in November last year, which used GPT-3.5. Everyone was already stunned at what GPT-3.5-based ChatGPT could do; it is actually scary what GPT-4 based ChatGPT could do. We will talk about the features of GPT-4 soon, but before that, let's first discuss how it is different from ChatGPT. At The Tech Spark , we are passionate about exploring the latest advancements in AI, tech, and startups and sharing our insights with the world. Our team of dedicated writers and researchers is committed to delivering informative and engaging content that will keep you up-to-date with the latest trends and innovations. We know that Bing Chat is more responsive than GPT-3.5, which is effective when integrating it into a search engine outside of a testing environment.
Users can log in to Freedom GPT to unlock its full potential and access its customizable options, empowering them to tailor the language output according to their specific requirements. In this article, we will delve into the differences between Freedom GPT and Chat GPT, exploring their unique advantages and use cases. So, let's compare Freedom GPT and Chat GPT and discover which AI language model suits your needs. Our first set of four questions challenged a number of different areas of Chat GPT's knowledge base and analytical powers.
What is the better version of ChatGPT?
One of the top ChatGPT alternatives on the model right now is Microsoft Bing AI. The revamped search engine is powered by an upgraded model of ChatGPT, which the company initially called the new "Prometheus model" but was later confirmed to be GPT-4.
For instance, GPT-4 is excellent at filtering out harmful content or content OpenAI wants to censor. It also has a short-term memory (like a human), remembering details from a previous conversation. Lastly, it can generate novel responses to questions, developing a kind of ersatz originality, thanks to the sheer volume of training data it can access. It also has a bigger "backend" than GPT-3, comprising over 500 billion parameters compared to its predecessor's 175 billion. This update means it will understand the context better and benefit from its own internal memory, remembering previous chats and building on them.
iPadOS 17 is out with redesigned lock screen, Health app, PDF improvements, and more
One of the key features of Chat GPT-4 is its ability to learn from large amounts of data. The model is pre-trained on a vast corpus of text, allowing it to understand and generate natural language responses with a high degree of accuracy. This means that Chat GPT-4 can be used in a wide variety of applications, from customer service to personal assistants.
Shelly Palmer – Can You Name The Top 10 GenAI Apps? – SaskToday.ca
Shelly Palmer – Can You Name The Top 10 GenAI Apps?.
Posted: Mon, 18 Sep 2023 18:00:00 GMT [source]
It allows the model to attend to different parts of the input sequence simultaneously, enabling it to identify and process a variety of dependencies and contextual information. The multi-head mechanism allows the model to process information more efficiently, as it can identify patterns and associations that a single self-attention head might miss. With the latest version, https://www.metadialog.com/ users will be able to create material using photos as well. Previous versions of ChatGPT are only effective in recognizing and interpreting the text. As GPT-3 is made on 175 Billion Machine Learning Parameters but Chat GPT-4 is built on 100 TRILLION Machine Learning Parameters. It can take in and generate up to words of text which is around 8 times more than CHATGPT.
Freedom GPT is an open-source AI language model that promotes privacy, neutrality, and customization.
Positional encoding addresses this limitation by adding unique position-specific information to the input embeddings, allowing the model to differentiate between tokens based on their positions in the sequence.
The ability to perform multiple tasks simultaneously makes GPT-4 more efficient and cost-effective for businesses and developers looking to integrate NLP capabilities into their products.
Chat GPT-4 is a new type of chatbot that uses Generative Pre-trained Transformer models to generate human-like conversations…impressive!
The company has opted to begin retiring "Completions API" models in favour of newer Chat Completions API models and will retire models that are part of the Completions API in six months. Concerns have also been raised about the ethics of using AI tools for creating academic papers or published works, since the material generated may be plagiarised from other sources. ChatBot concerns have already seen book publishers stop accepting potential book manuscripts from aspiring what is chat gpt-4 authors, over concerns they were generated using ChatGPT. According to OpenAI, the latest version of the groundbreaking AI system that powers ChatGPT, should be more creative, less likely to make up facts, and less biased than its predecessor. OpenAI, the creator of the popular AI chatbot known as ChatGPT, has announced an upgraded "large multimodal model" known as GPT-4. When starting a new chat, a pulldown will give you the option to use one of the old models or GPT-4.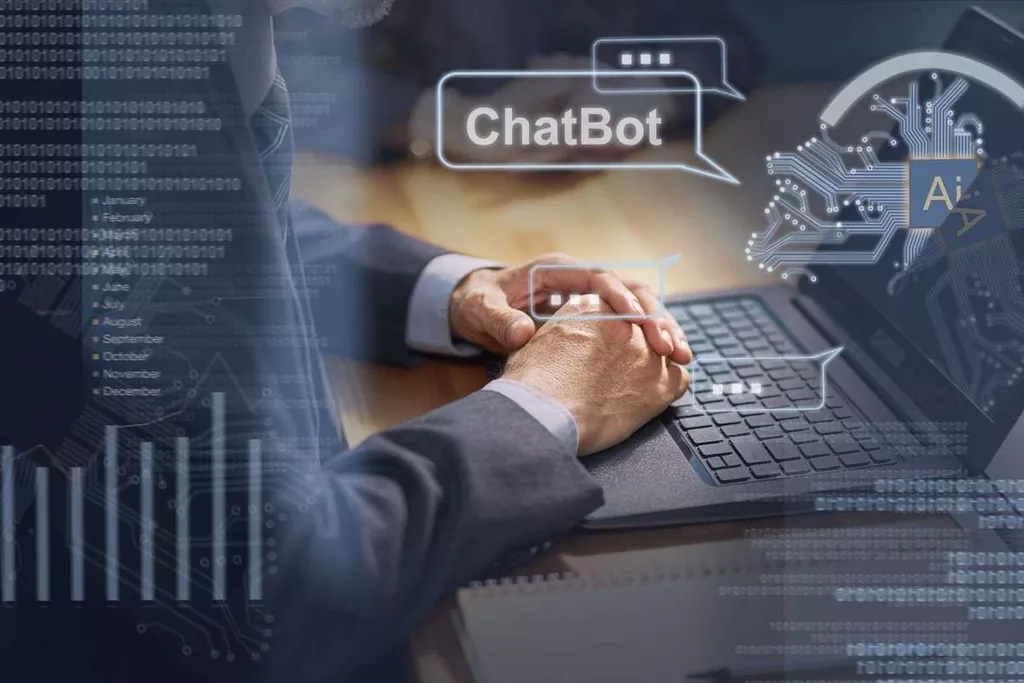 Starting January 4, 2024, the older models will be replaced with newer versions and developers using some of these models will be required to upgrade their integration manually. OpenAI has also introduced updates to chat-based models, announced a shift from the Completions API to the Chat Completions API, and outlined plans for the deprecation of older models. ChatGPT is a tool that has the potential to completely transform our interactions with computers. Although it is still being worked on it has already mastered a range of tasks that were previously believed to be, beyond the capabilities of machines. As ChatGPT progresses further its expected to become more formidable and adaptable. For those in search of the best chat GPT app to streamline their professional lives, AI Chat – Chatbot & Assistant built on ChatGPT is the ideal choice.
The basics of Chat-GPT is that it is an Artificial Intelligence (AI) model that uses machine learning to deliver results. Getting a bit more technical, to power Chat GPT-4, OpenAI uses "transformer blocks" which is a deep learning architecture that the AI is built on, which processes the input text and generates a prediction for the output. This is done by pre-training a deep neural network on a massive dataset of text and then fine-tuning it on specific tasks.
Meta Creating New AI Model to Challenge GPT-4 – CDOTrends
Meta Creating New AI Model to Challenge GPT-4.
Posted: Wed, 13 Sep 2023 02:53:34 GMT [source]
Who owns ChatGPT?
Who Created ChatGPT? What is this? Chat GPT is owned and developed by OpenAI, a leading artificial intelligence research and deployment company based in San Francisco that was launched in December 2015.